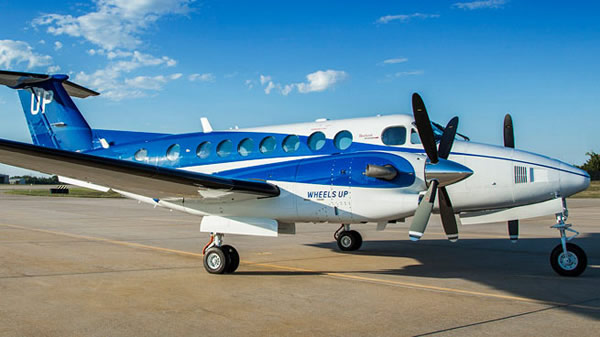 Wheels Up
Wheels Up is a private aviation company based on membership. As a member, the cost of flying privately is reduced and at the same time you are provided exceptional flexibility and service. Wheels Up members are able to access private planes through an app and book jets at a flat,  hourly rate. The company is committed to providing an exceptional customer experience. They strive to raise the bar so that when you become a member you can enjoy the benefits of a private aviation network. Wheels Up provides service to Fort Lauderdale Executive Airport.
How It Works
Wheels Up tries to simplify private travel and offers the most enjoyable member experience possible. Surprisingly, joining the club and getting started is incredibly easy. There are "Two Ways to Buy" and "Two Ways to Fly." You can choose the membership that best suits your needs.
1) Individual and Family Membership
An individual or family membership with Wheels Up means comfort and convenience. Additionally, you have peace of mind every time you or your loved ones travel. Enjoy flexible scheduling options for last-minute trips and guaranteed availability for those can''t-miss events. With an individual or family membership, you can manage your schedule,  your life, wherever they may take you.
2)CEO's
This is the ideal solution for companies looking to fly executives or to supplement an already existing aviation program. Their corporate memberships promise a higher standard of quality seldom found in private aviation, as well as experience and integrity to every interaction.
Membership
You are not required up-front financial or long-term commitment is not required to join. You are, in essence, joining a club. Once you pay the initiation fee and annual dues, you are eligible to be part of an exclusive private aviation network, one that provides private aircraft at reduced rates and with guaranteed availability.
Wheels Up Membership includes:
Guaranteed occupied hourly pricing on a pay-as-you-fly basis, paying only for hours flown
No hidden charges or unnecessary management or service fees
Exclusive access to a private fleet of brand new aircraft
Experiencing the renowned Wheels Down lifestyle, events, concierge and partner benefits program
See More Private Aviation