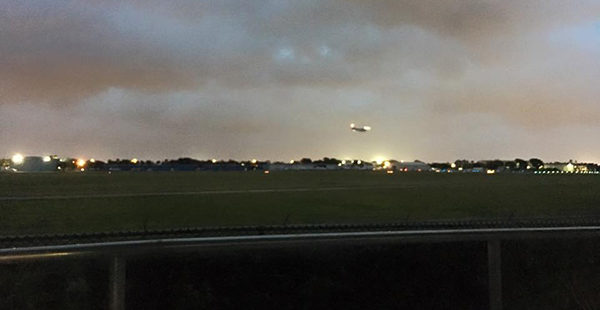 Observation Area
The Observation Area is a nice lunchtime or early evening hangout for anyone who is in the Airport. Here, you can watch the interesting aircraft that use FXE. It is roughly 24,000 square feet of space, and it includes a landscaped area and a concrete-raised for observation. Three giant 10 ft by 10 ft planters will lead visitors up to the viewing platform. This is where folks can check out all of interesting Airport activity. There are three picnic tables and benches there, making it a comfortable place to relax and enjoy the view.
The Observation Area is on Perimeter Road along the approach end of Runway 09, in the southwest corner of the Airport. For your convenience, there are five parking spaces and one handicapped parking space available outside.
There is an ADA compliant ramp for access to the observation deck.
Executive Airport Observation Area is open 365 days a year during daylight hours.
Address: 4800 Powerline Road, Fort Lauderdale, FL